Aquapons is the Sweet Water Foundation's online environment for learning the building and maintenance of aquaponic ecosystems. The organization was awarded a grant from the Digital Media and Learning Competition to build a badge-based learning system that is integrated with Mozilla Open Badges' infrastructure. Aquapons aims to become a community-centric hub for novices and mentors to connect and share knowledge on the subject.
I was responsible for the visual design of the site and worked with Chris Piuggi and Thom Hines on the website architecture. We wanted the site to be as modular and scalable as possible, for maximum flexibility as the community grew. Here are some sample screens:
Homepage:

Badge library, which could be filtered by level and time commitment: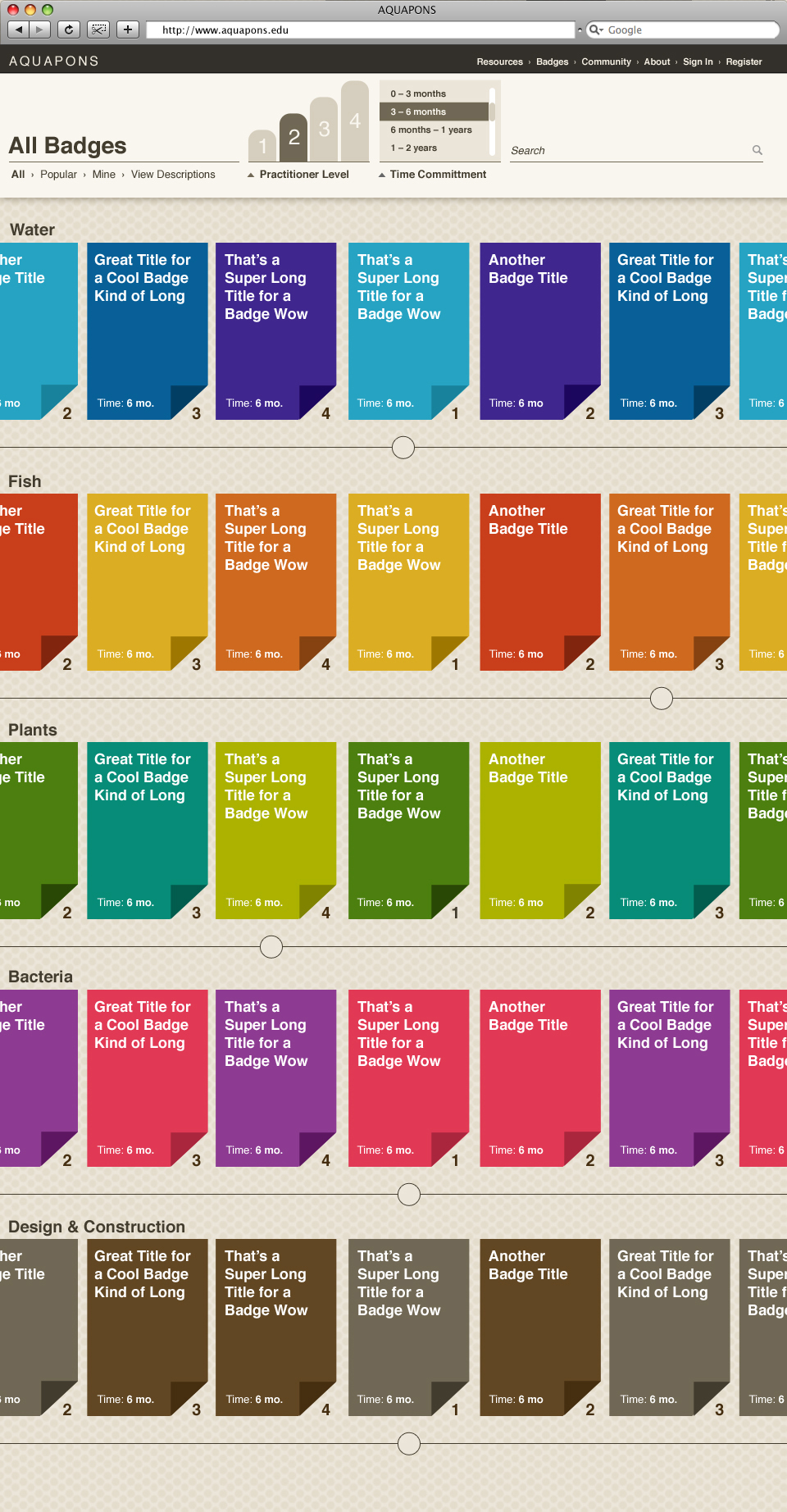 Showing the option to see recommended badges based on a selection: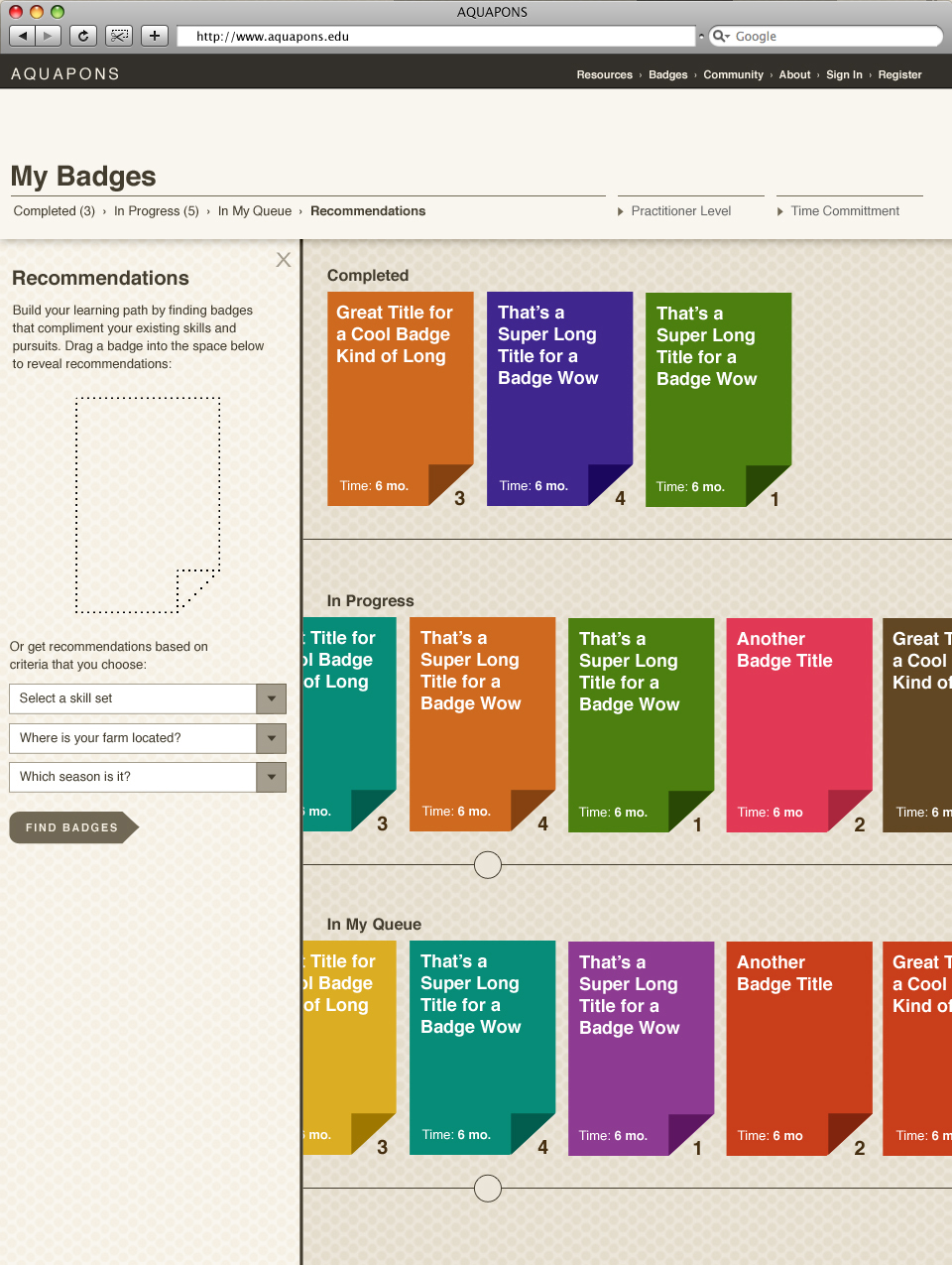 Community forum, sort-able by topic: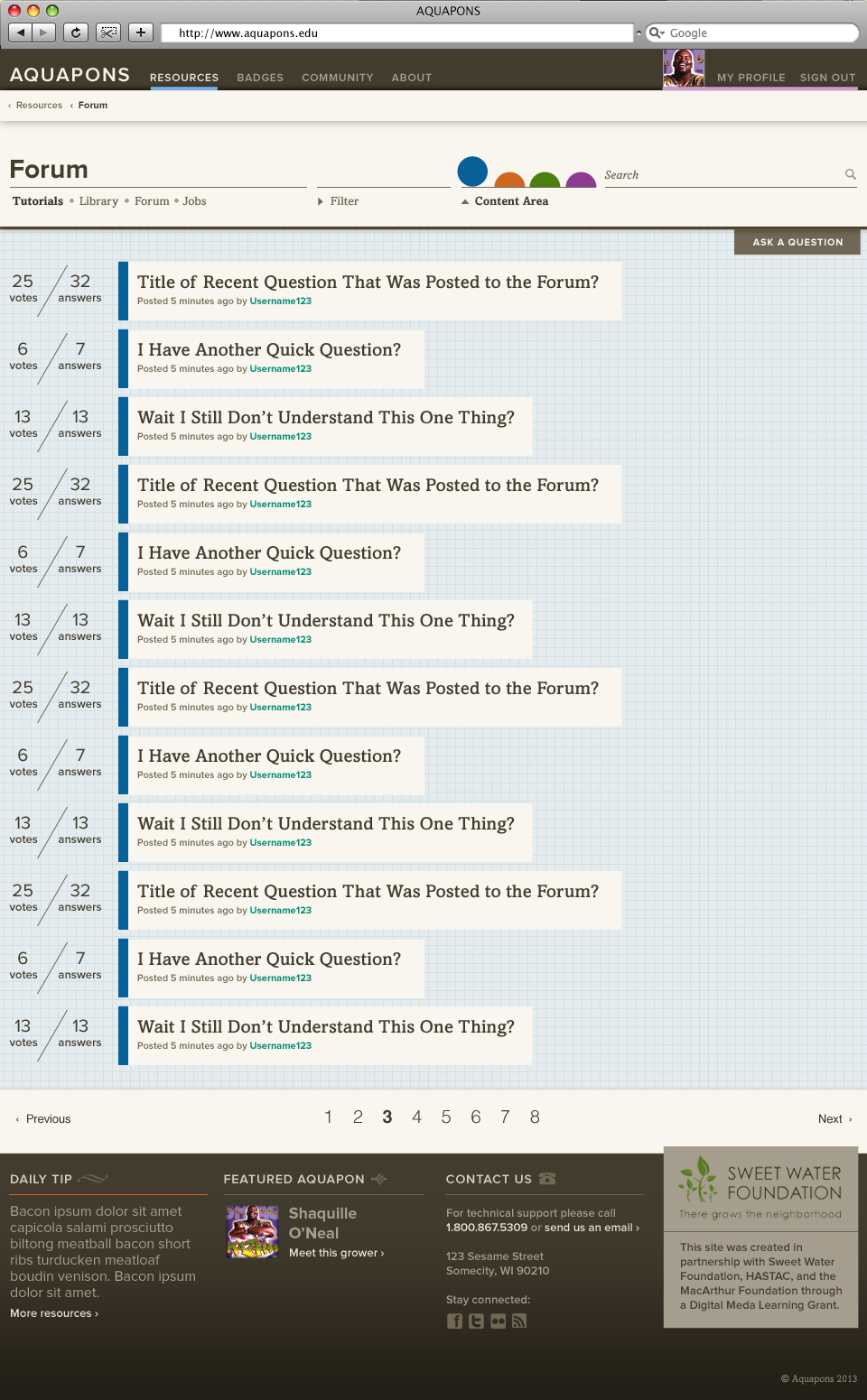 Detail page of forum question with corresponding comments/endorsements:

Resource library page, showing overview of available content: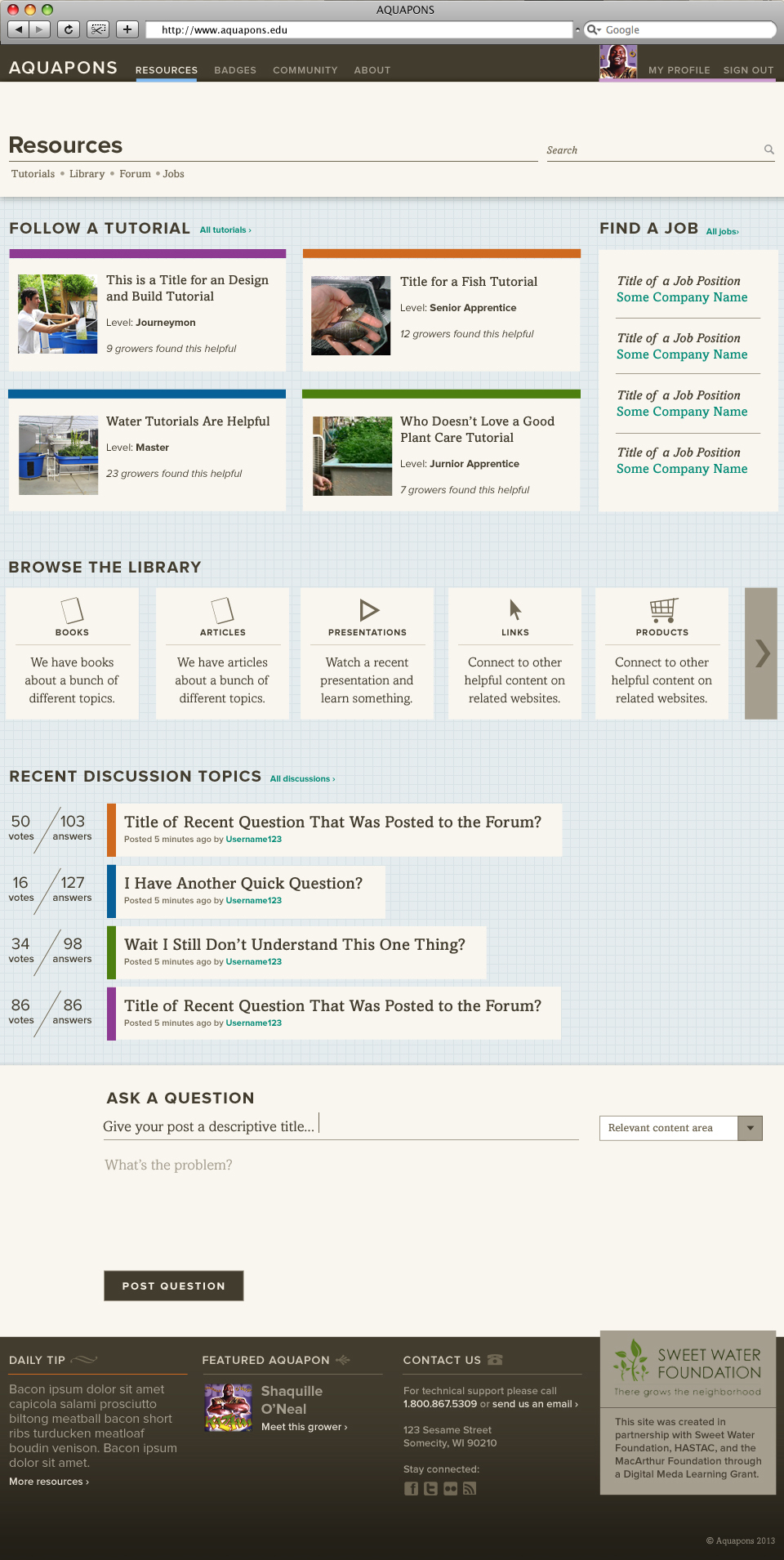 Visit the live site: aquapons.info ›
Aquapons is still in Beta.
---
Collaborators: