This was a project I did with Incredible Machines.  We designed a projection mapping system for a sculpture designed by Carol Egan, as well as a custom CMS for managing the visual content.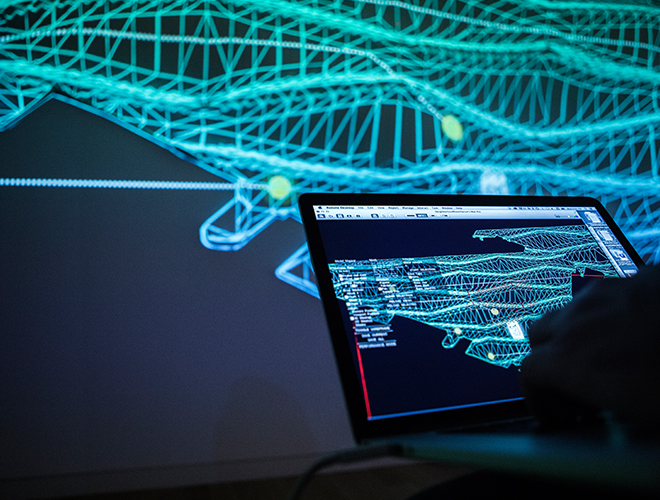 This was the main feature of a dedicated space at the Thirty Park Place sales center, where agents from Corcoran Sunshine brought potential real estate investors to orient them to the TriBeCa neighborhood.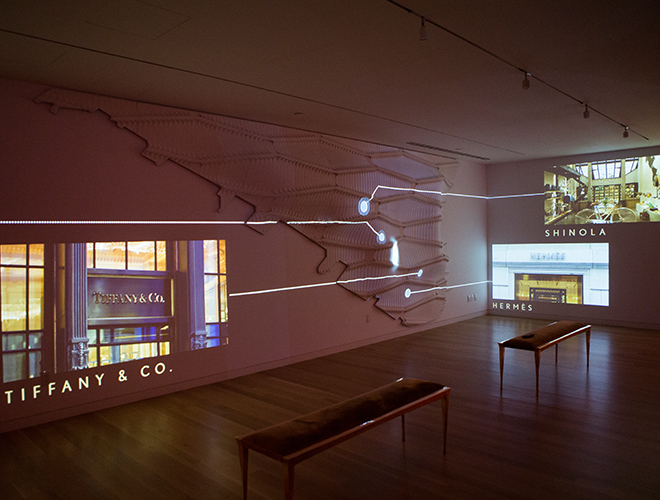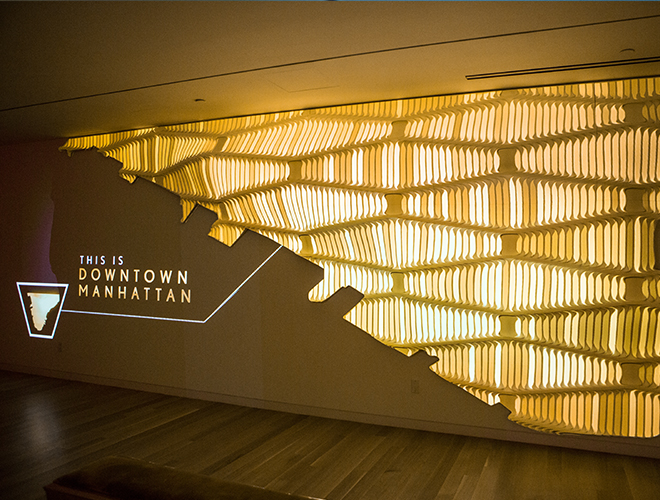 We used the CMS to import photos of local establishments, write titles/captions, and plot them on a map. Eventually, the Corcoran Sunshine team would be using the CMS themselves to add new assets.
I led the user experience design effort for the initial iteration of the media manager CMS. I worked closely with the developers to define the data and application architecture and diagrammed it for the client: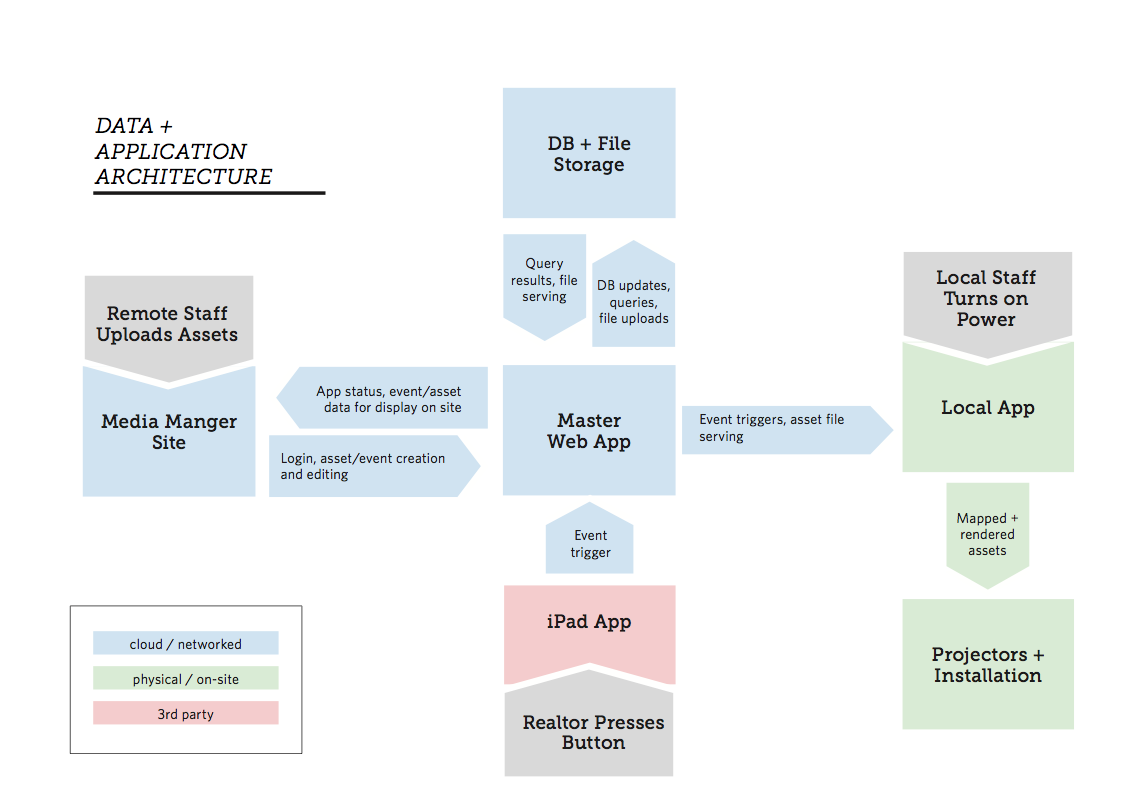 Then I created wireframes for the CMS back-end and helped write the HTML and CSS (we used Bootstrap). Here are some select screens:
Events Overview – version 1: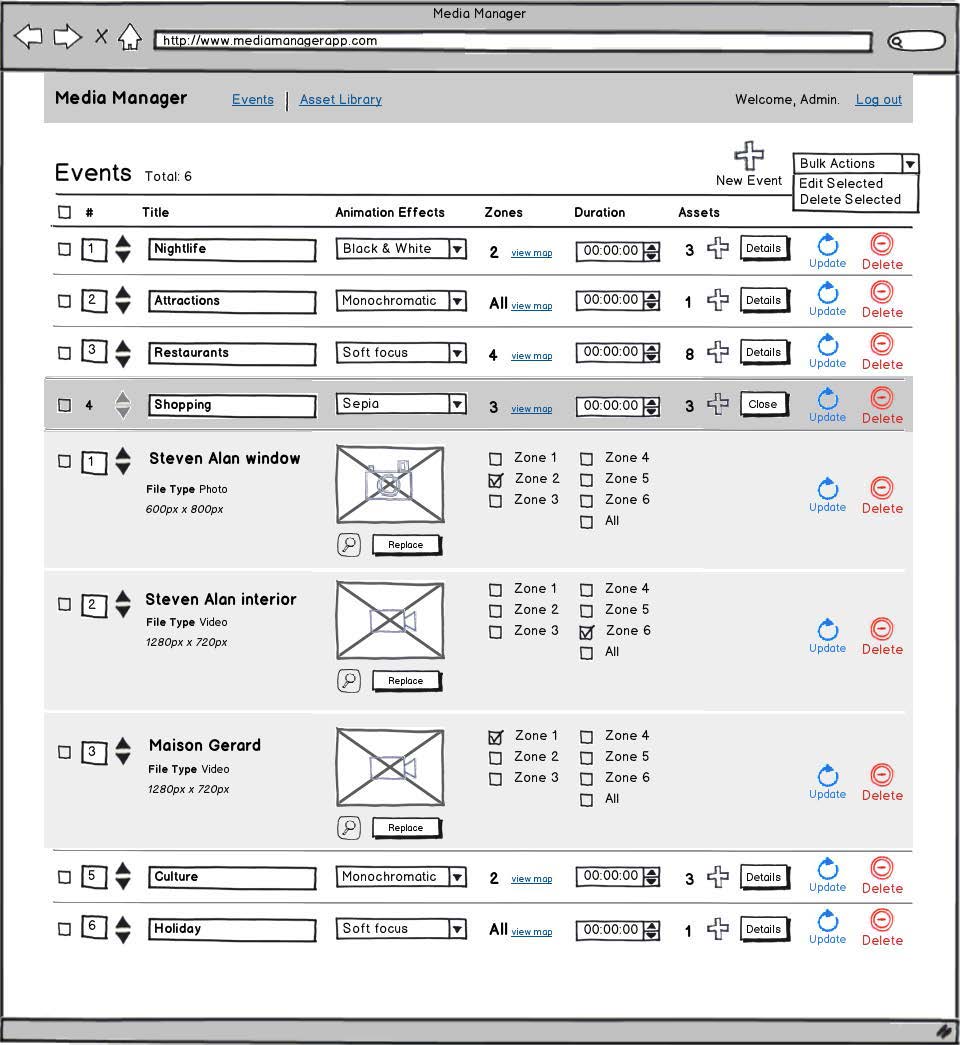 Events overview – version 2: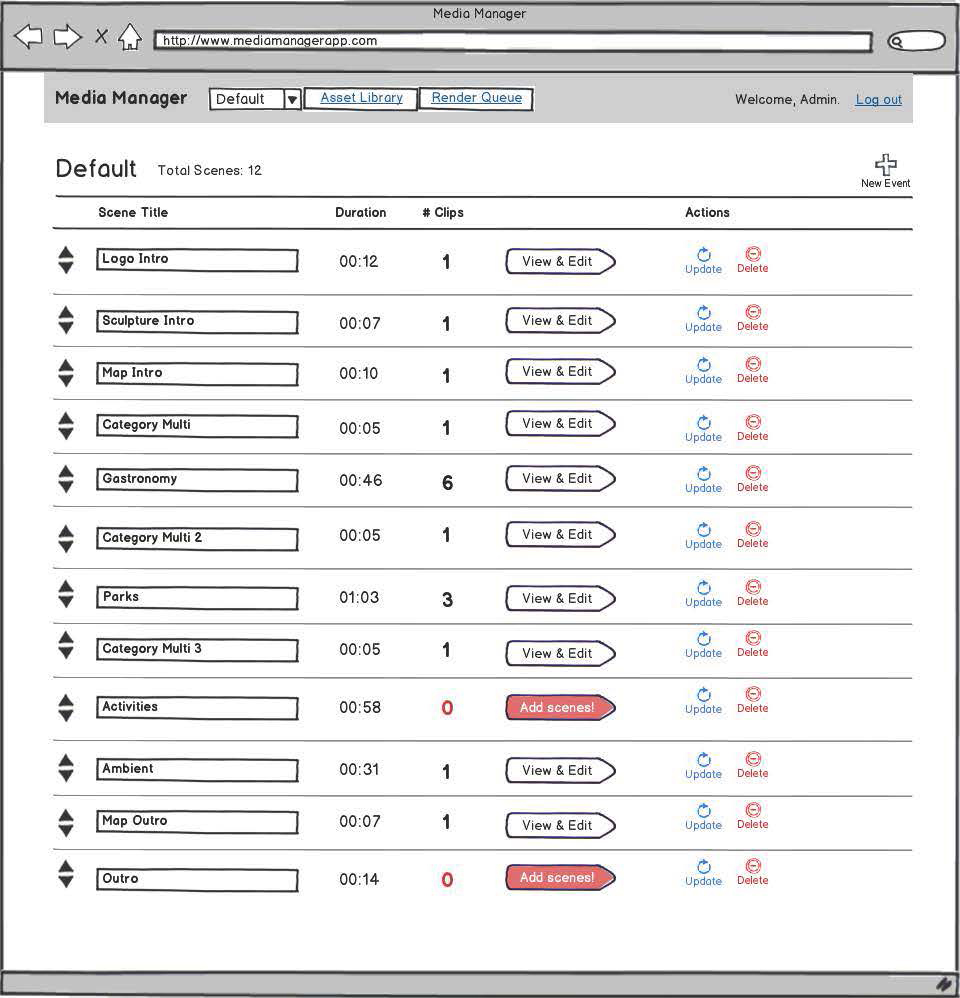 Asset Library – version 1: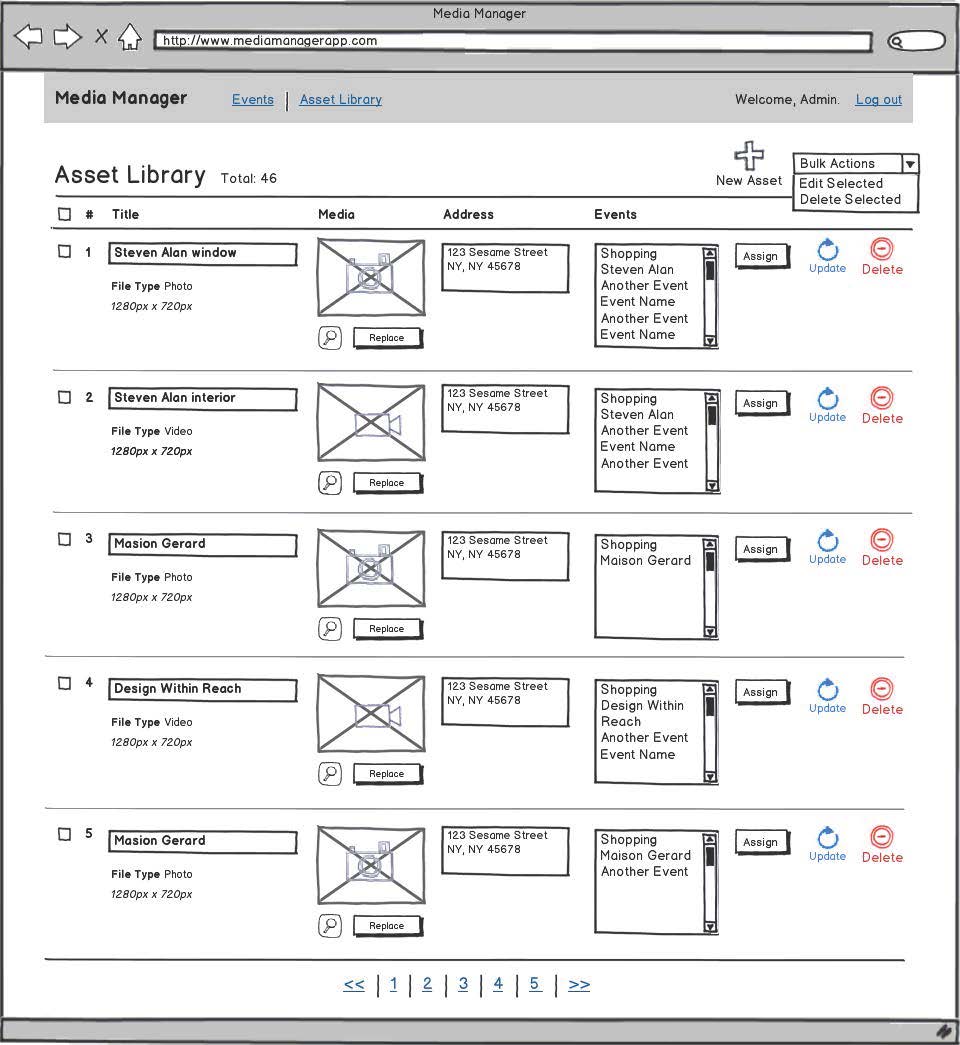 Asset Library – version 2: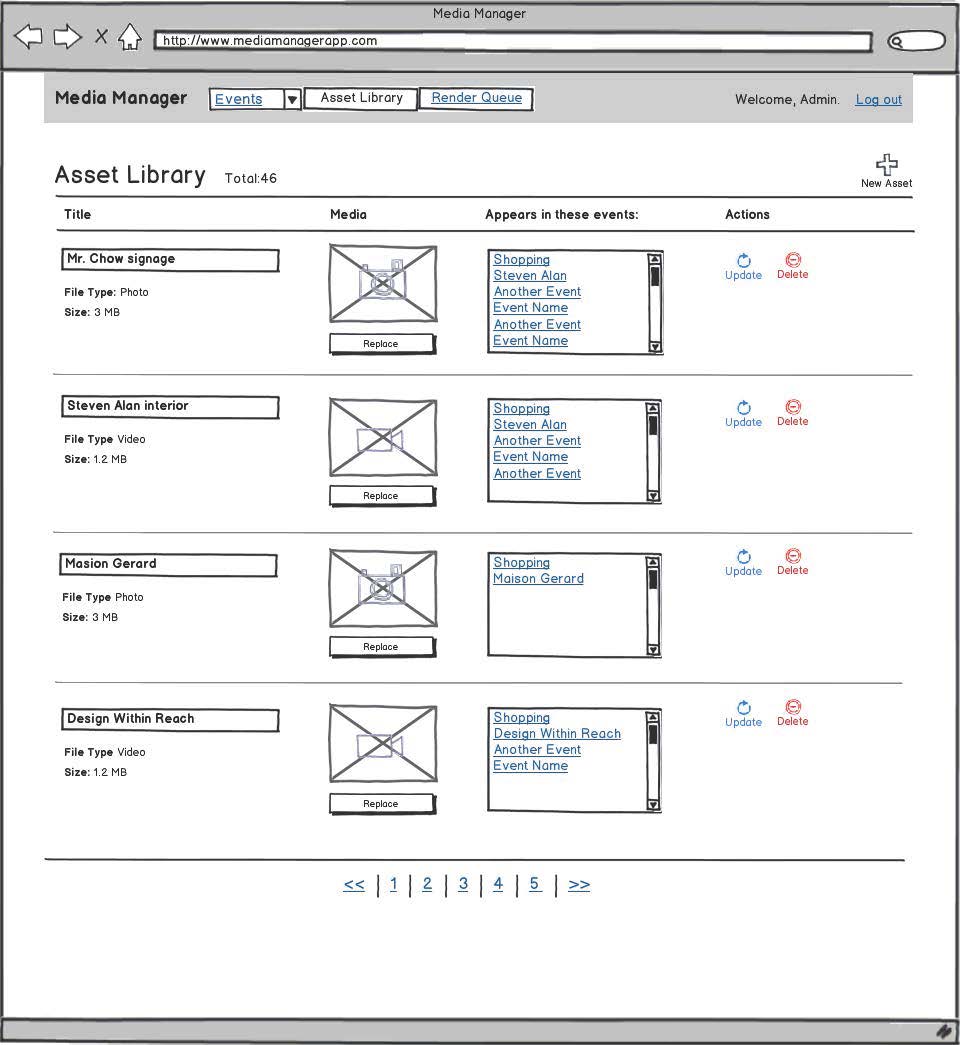 Clip detail: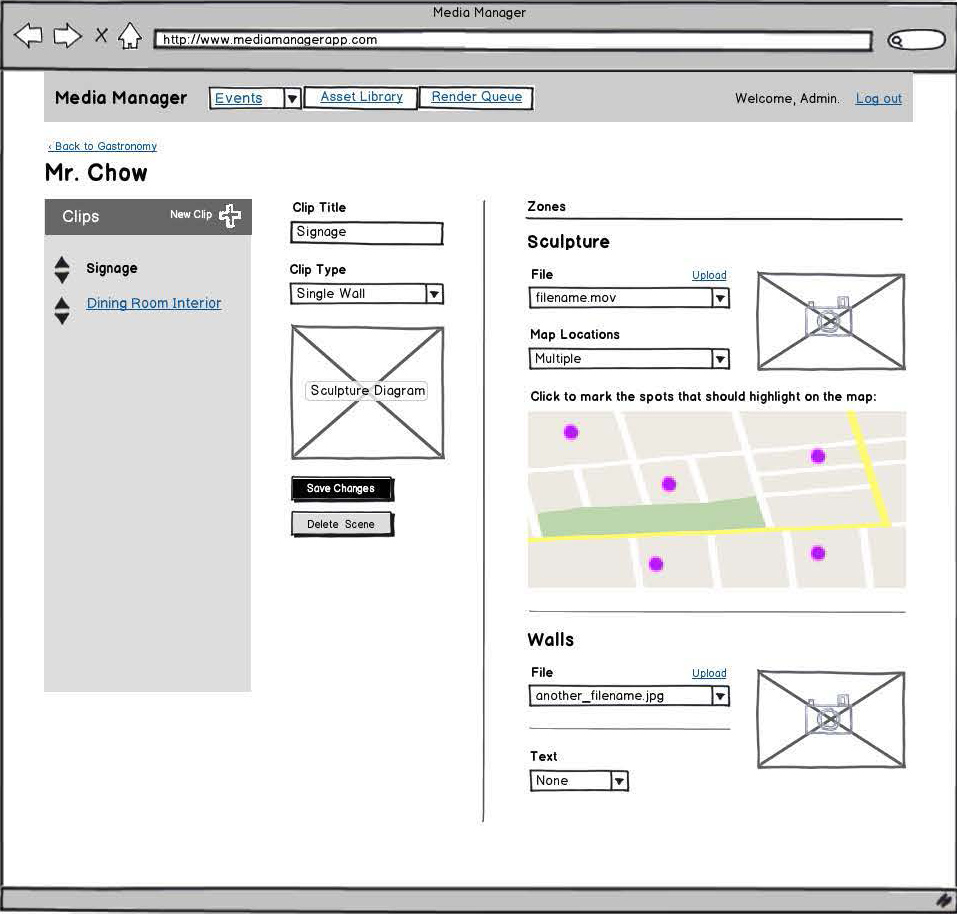 Assigning events to a section of the projection: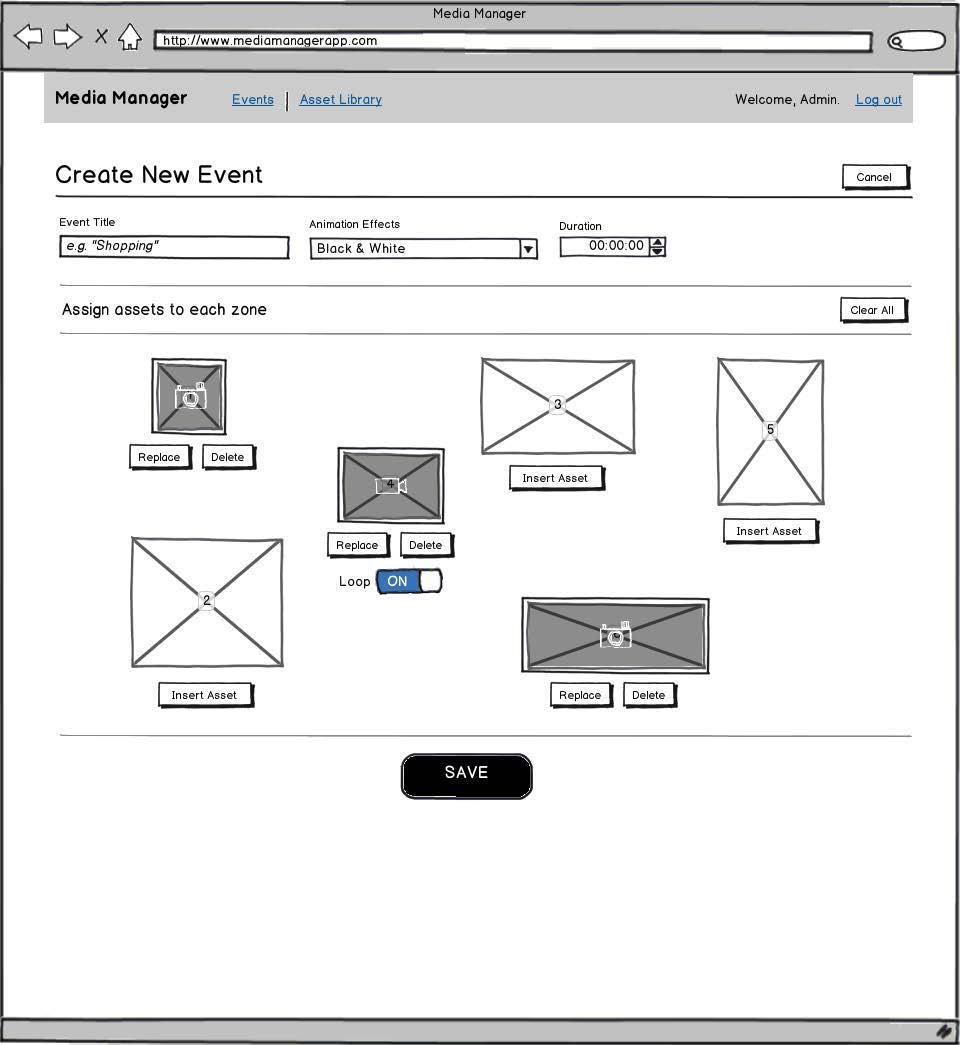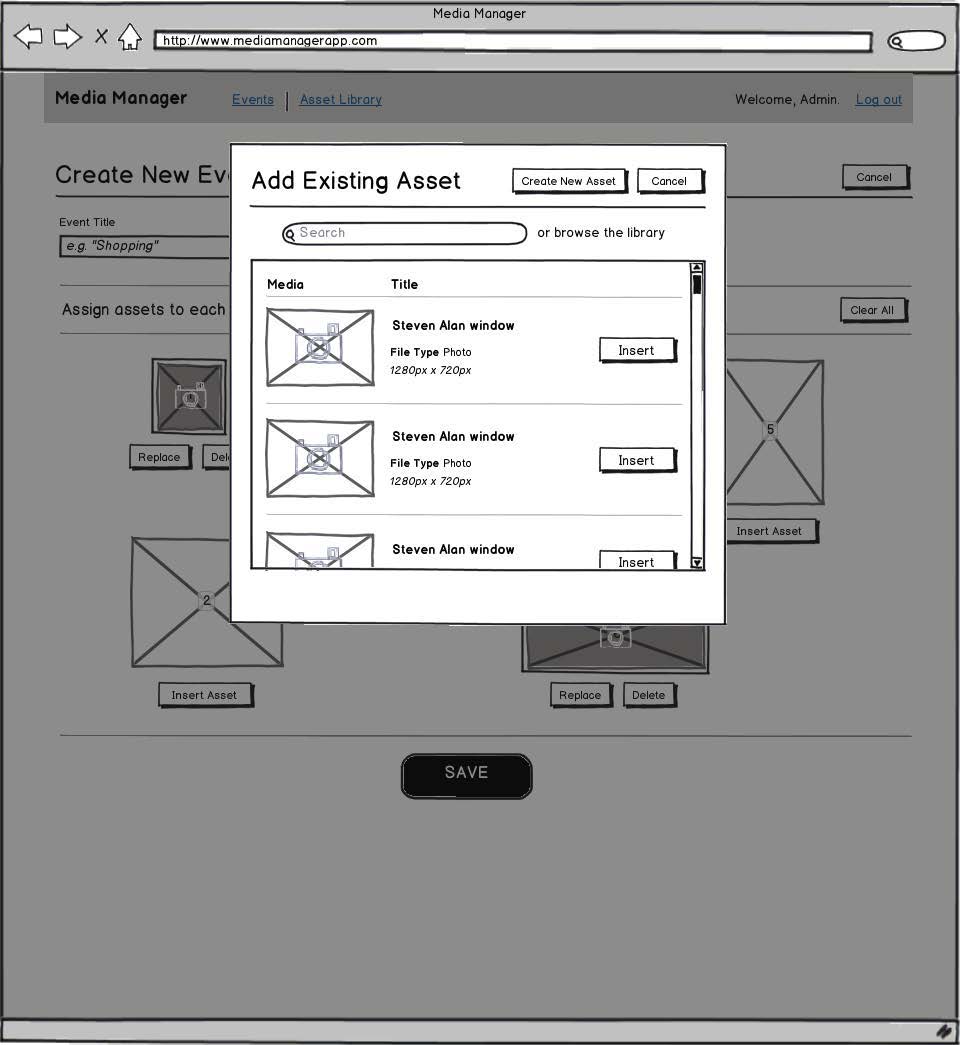 For full details on the project, see the case study on incrediblemachines.net ›
---
Shout Outs: