This project was for a class at Parsons.
On February 1st, 2012 the Daily Mail newspaper posted an article with the following headline: 'I finally got a gun': Tragic last tweet of high school teen who shot herself dead after posting photo of the weapon online
The subject of the article, 17-year-old Ashley Duncan, used popular social networking tools to share her plans for suicide.
I re-created Ashley's digital message in paper and staged it in the physical world. Treated this way, her words become harder to ignore and can't disappear into the abyss of the internet.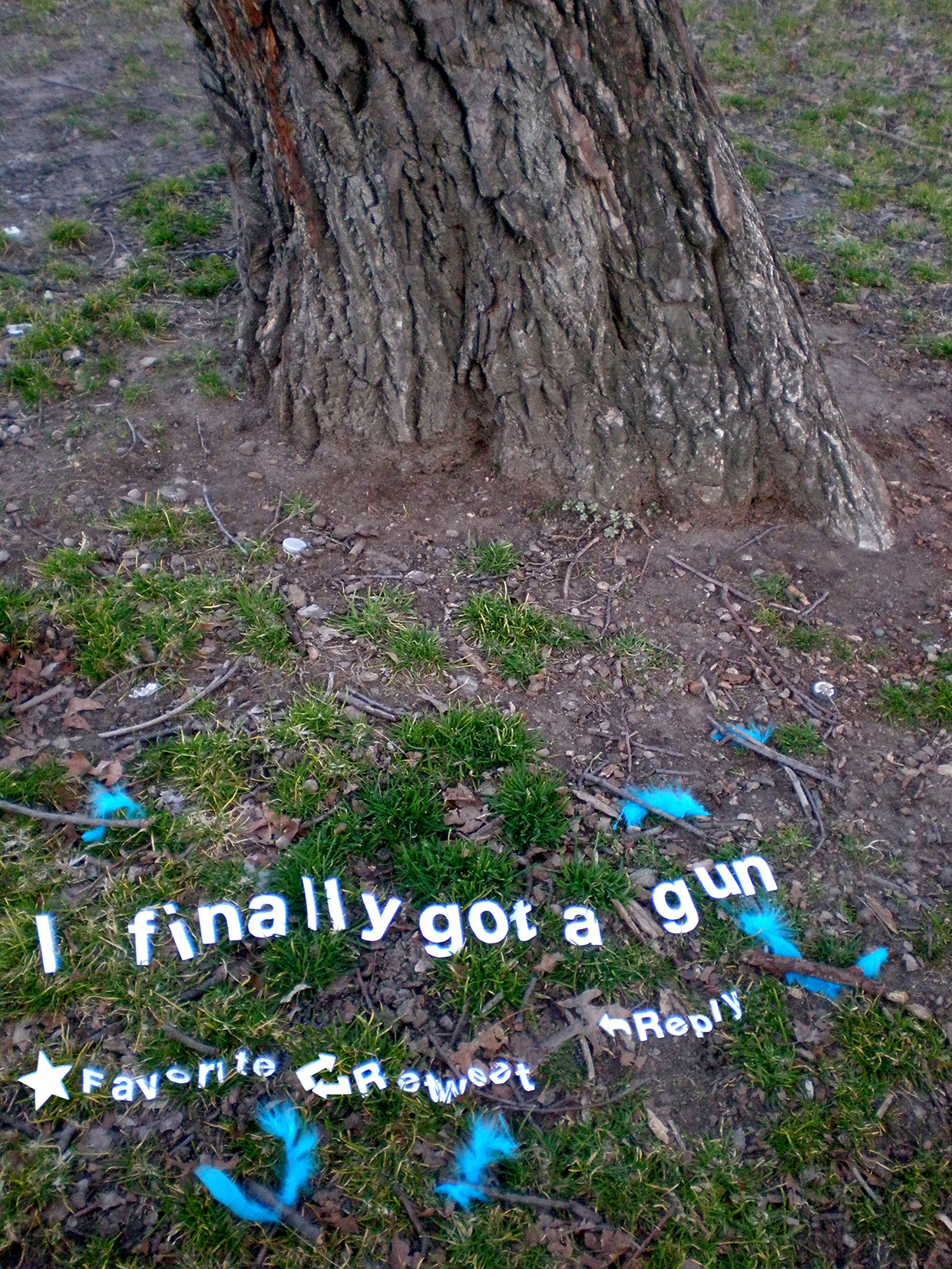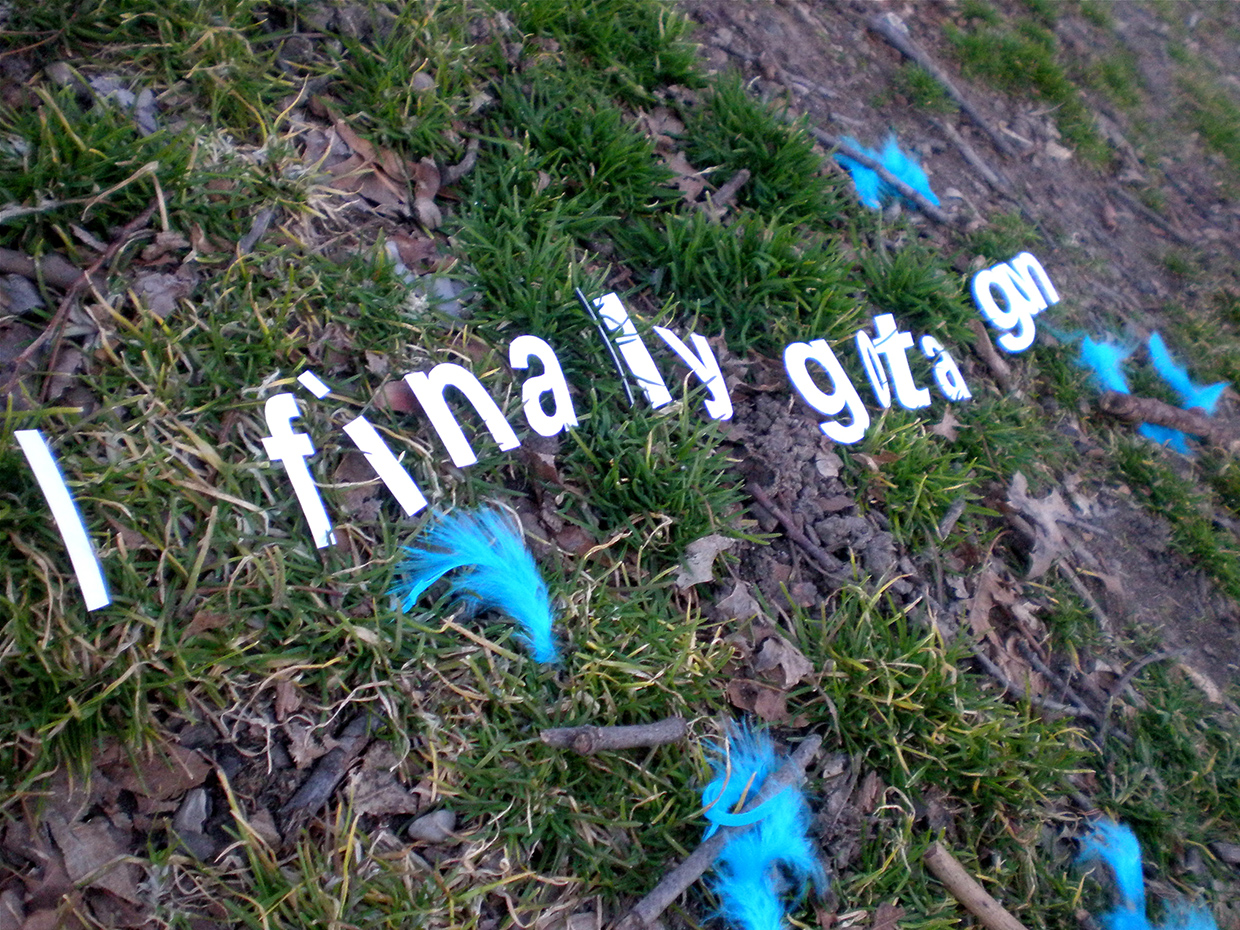 Ashley's tweet made me wonder what other famous last words were captured in 144 characters. I found a NY Times article that listed a number of last tweets by celebrities who had recently passed. Some were purposeful, thoughtful anecdotes. Others were flippant, mundane tweets that would inadvertently become a lasting legacy.