Visualight is an open-source networked lighting solution. The LEDs can be controlled over the internet – users can change the color, program animations, or set up alerts. Visualights come in bulb format or strip format. The enclosures for the bulbs are 3D-printed on a Makerbot.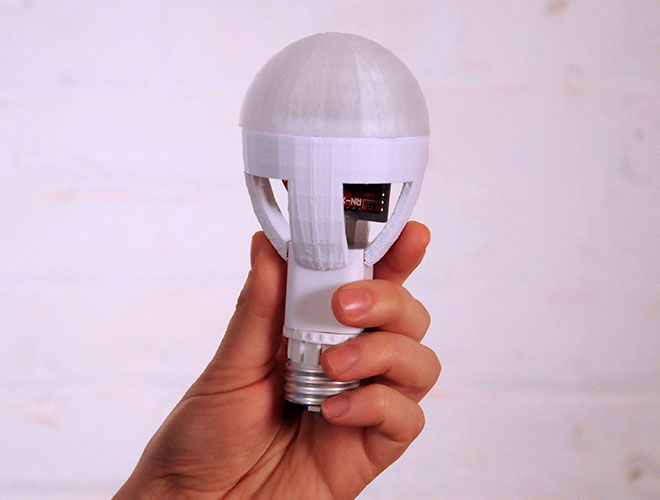 I designed the initial web portal for customers to set up and manage their bulbs. Here are some select wireframes from the UX design process:
Bulb set-up: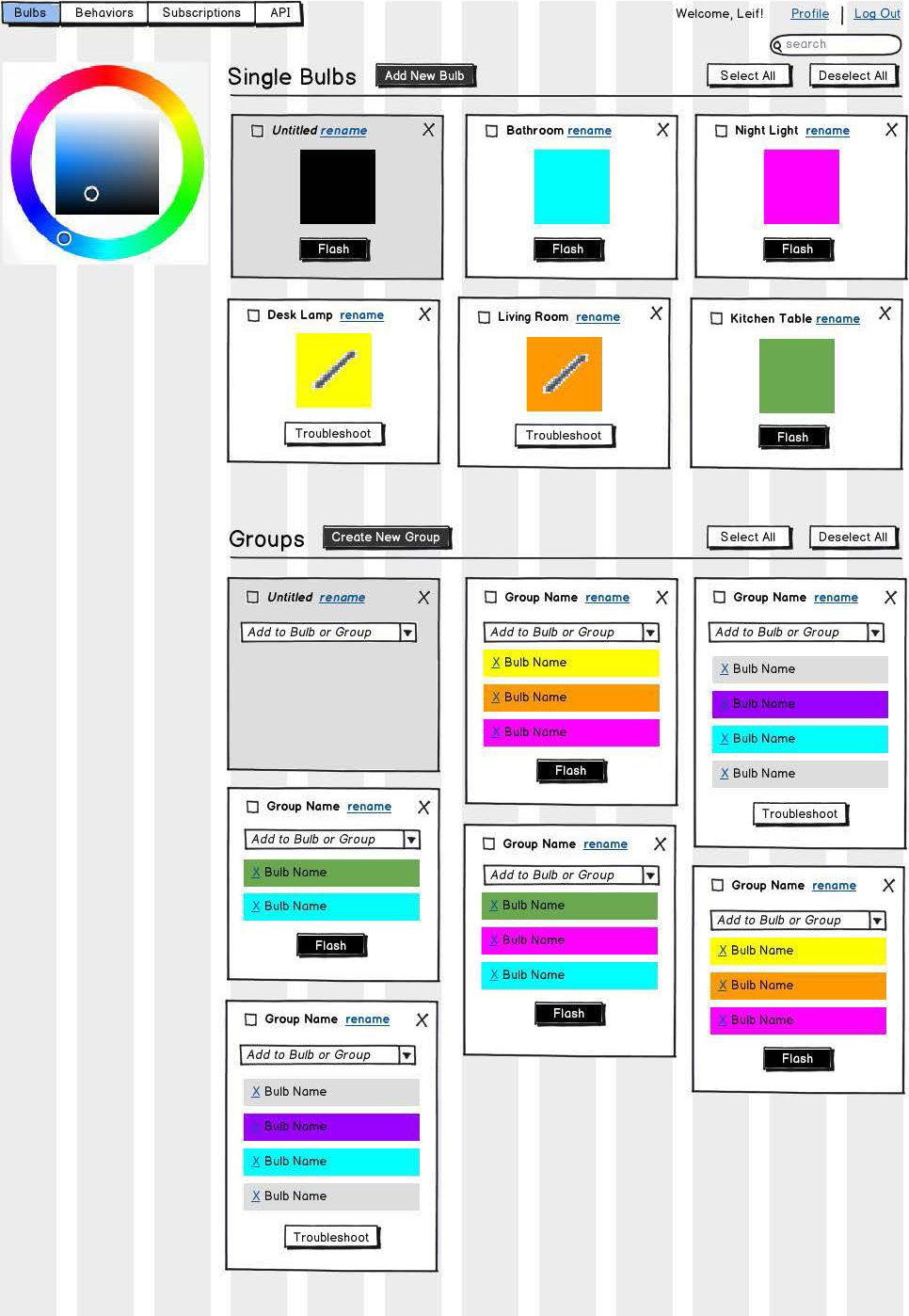 Creating an expression (animation sequence):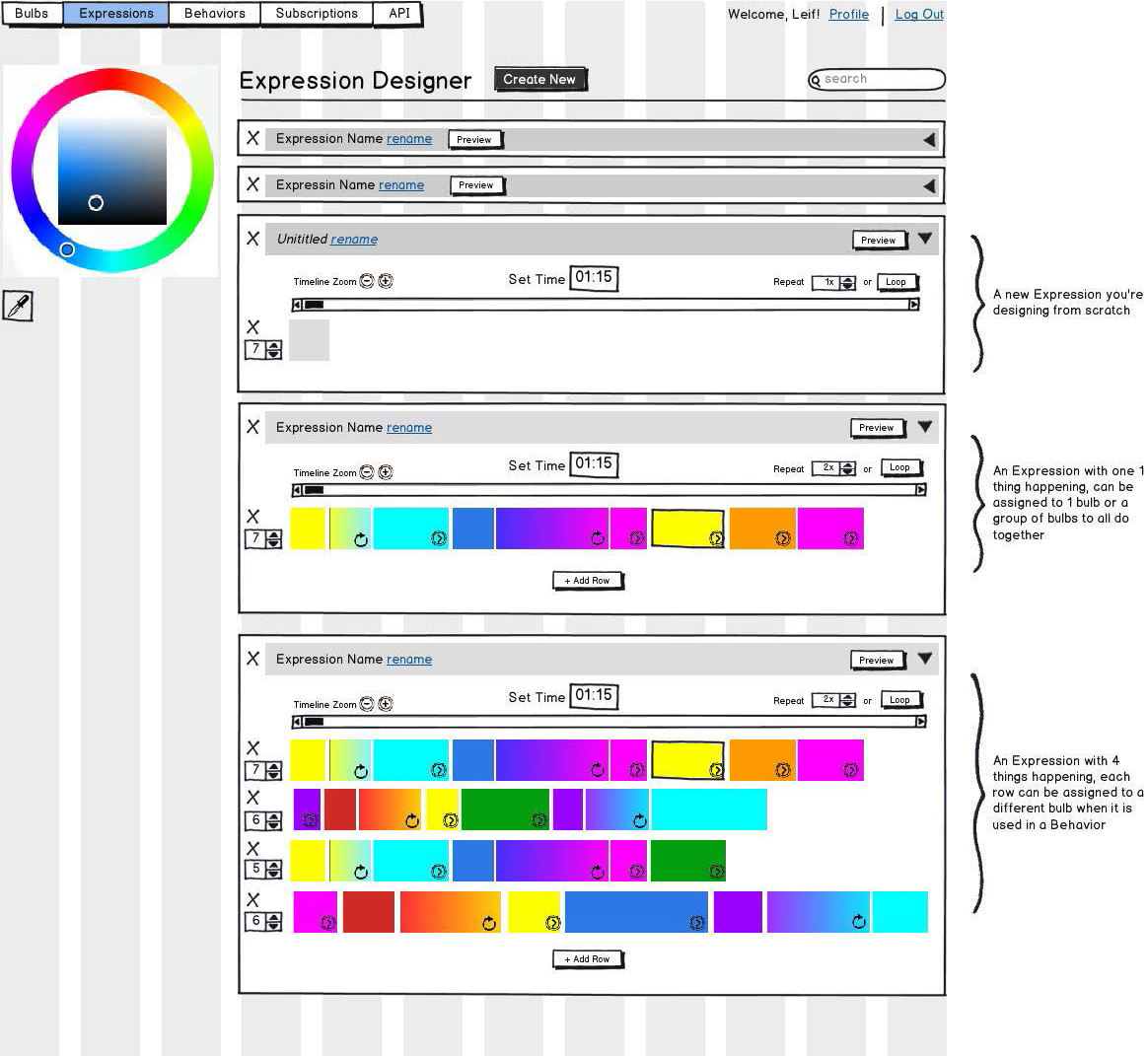 Behavior design (combining multiple expressions):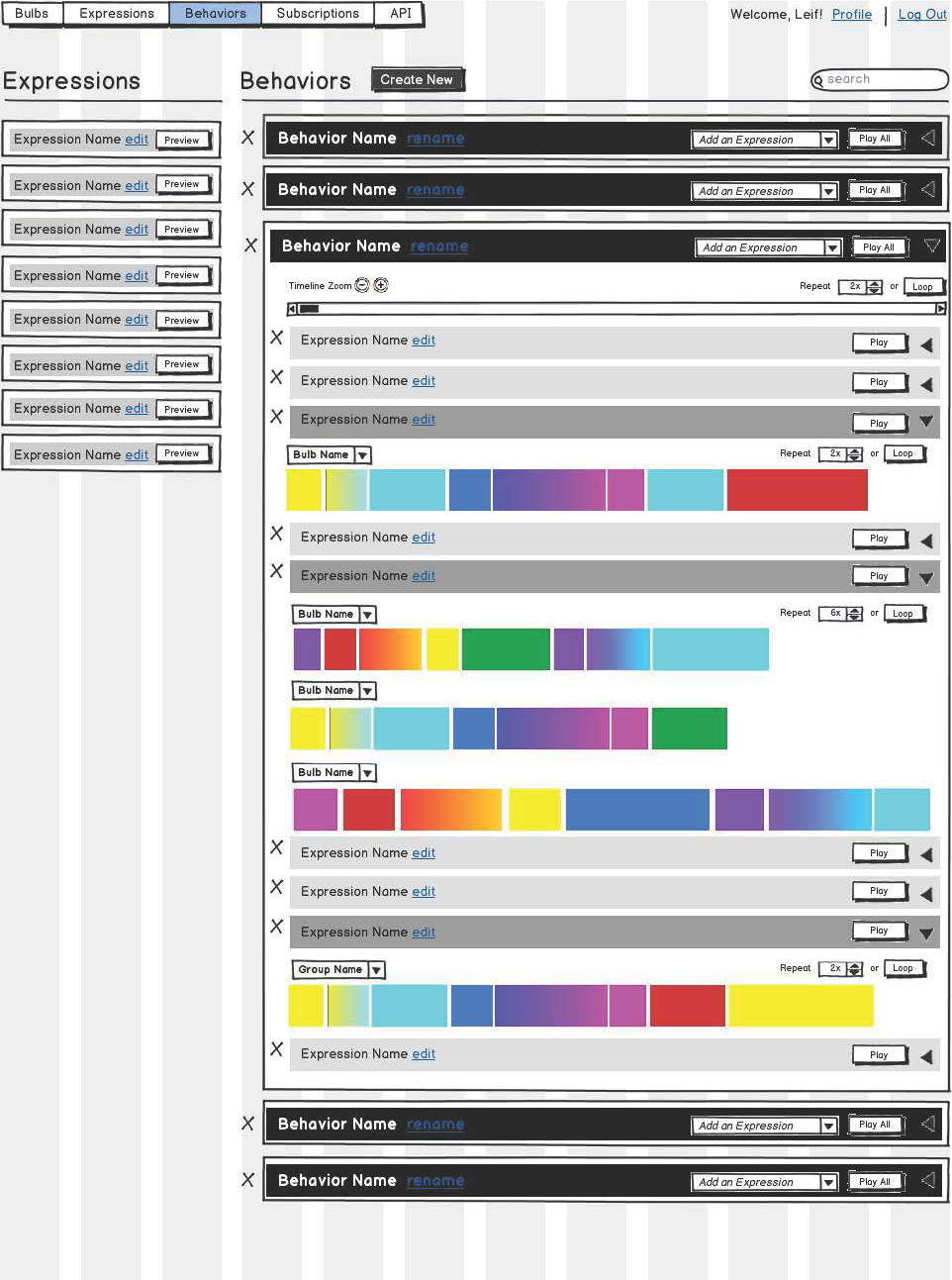 I also designed the Visualight logo.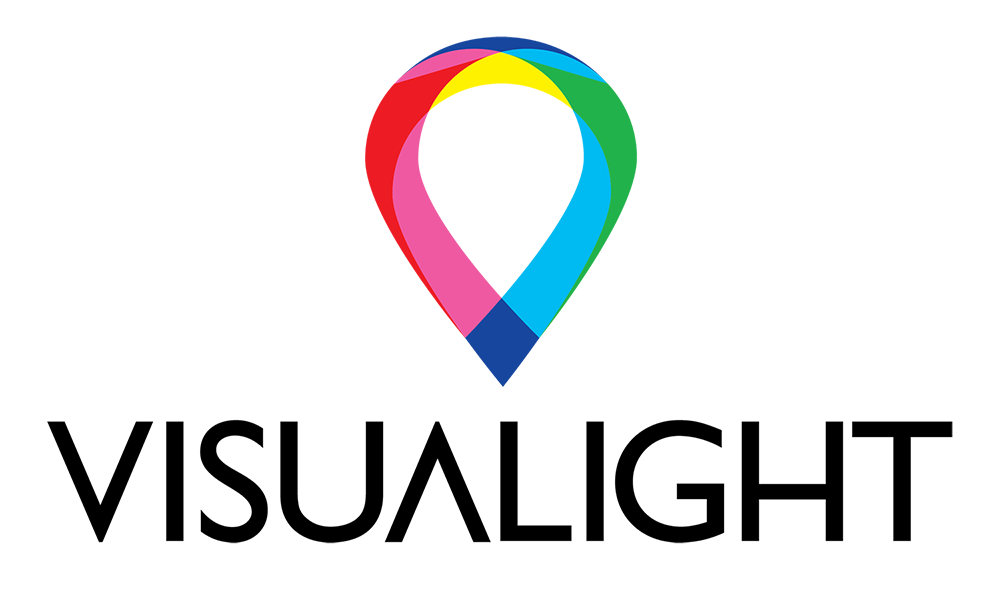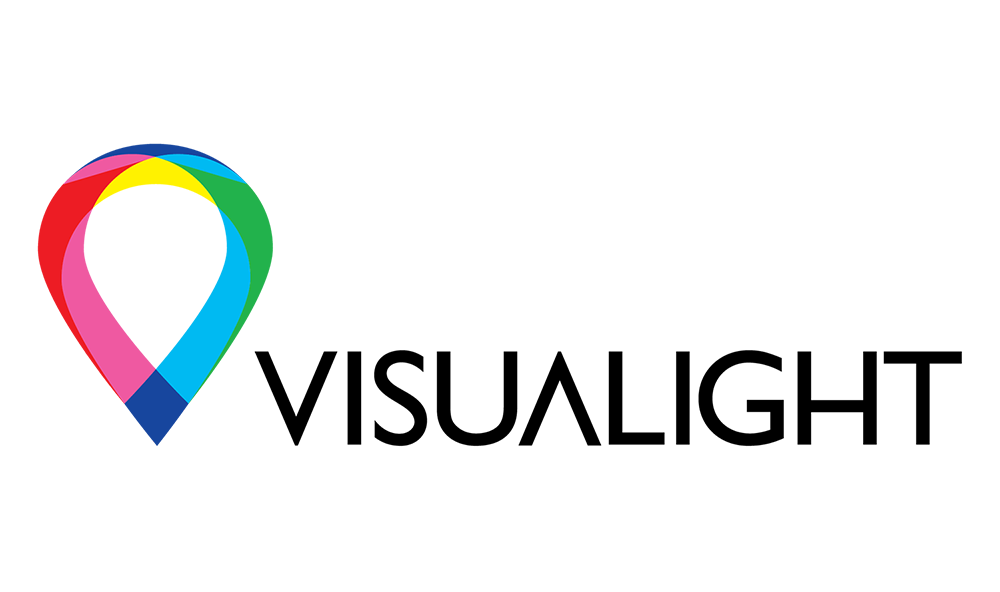 ---
Shout Outs: