Sweet Virginia is a non-profit honey bee conservation and education foundation. Sweet Virginia works to benefit the world's honey bee population by teaching primary school children to appreciate and care about them.
School groups can visit Sweet Virginia's honey bee sanctuary and discovery center, put on bee suits, and commune with the bees in their natural environment. Sweet Virginia believes that fostering a kinship between children and bees can help ensure that future adults will be respectful of bees' contribution to the circle of life and feel motivated to advocate for bees if and when their habitats are threatened.
I was hired to design a new logo for Sweet Virginia. I worked closely with the founder to establish a concept and refine the designs. The final logo is an set of shapes that evoke both a honeycomb and a hive box. The colors of the logo were drawn from photos of flowers that they grow on the premises.

Here are some of my sketches and alternate concepts from earlier in the design process: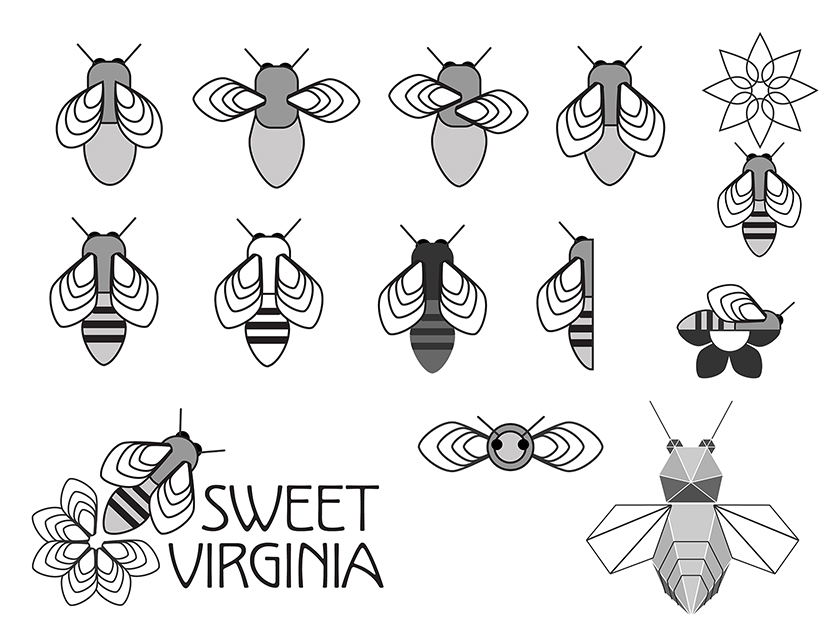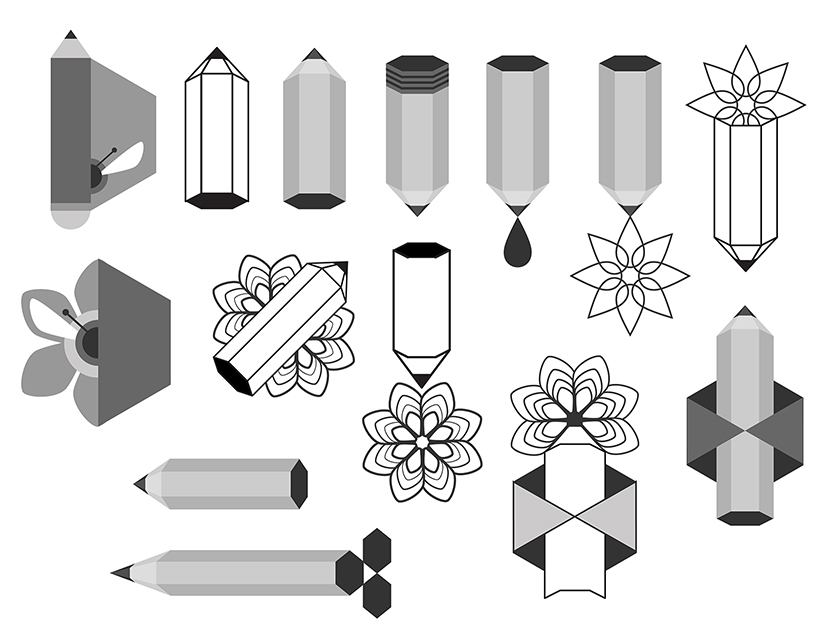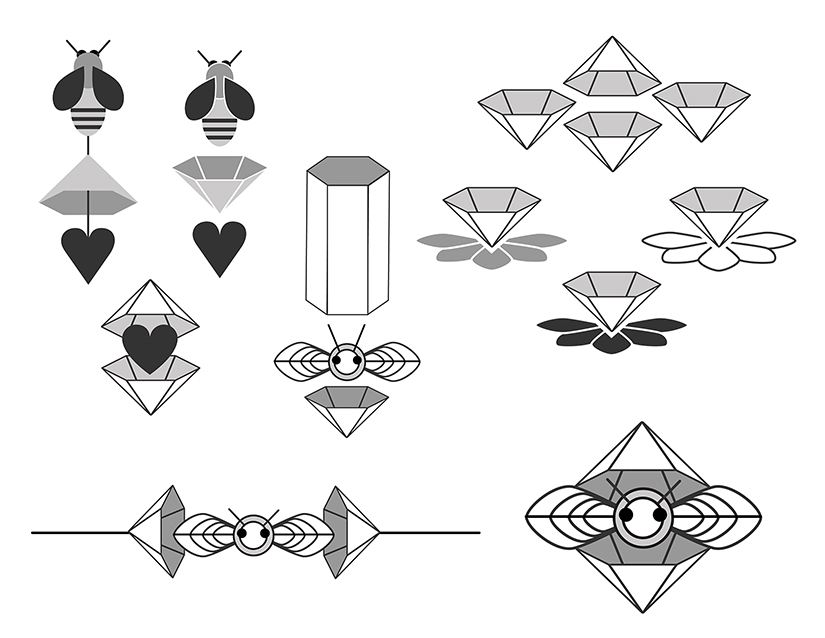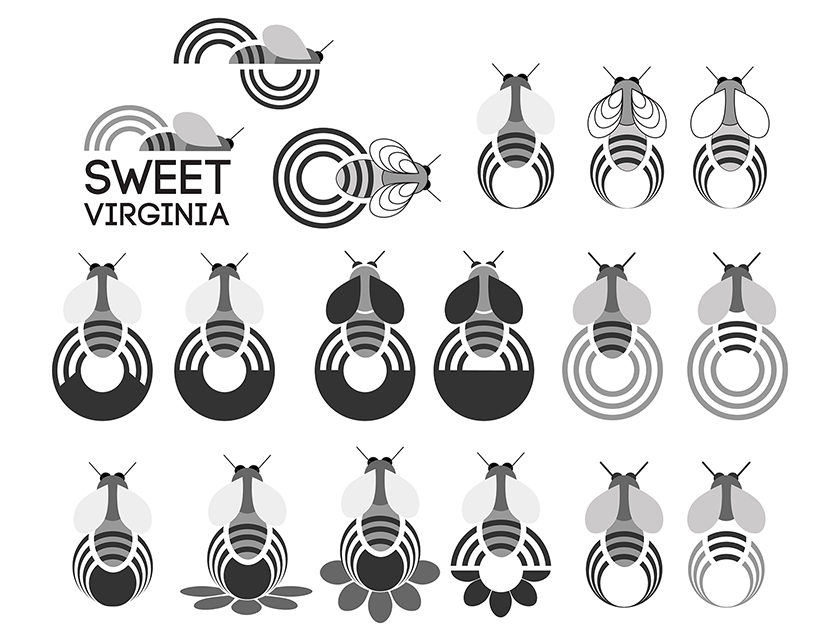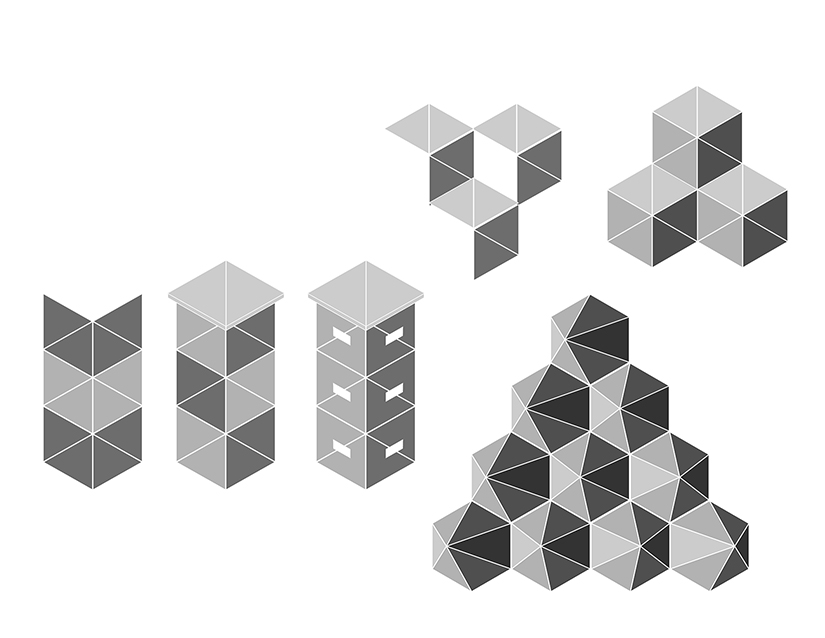 ---
Shout Outs: